Payless Mattress
Establishment, lodging, home goods store and furniture store at 86 Dawson Road, Guelph, ON N1H 1A8, Canada. Here you will find detailed information about Payless Mattress: address, phone, fax, opening hours, customer reviews, photos, directions and more.
Rating
1 /5
Based on 1 reviews
Photos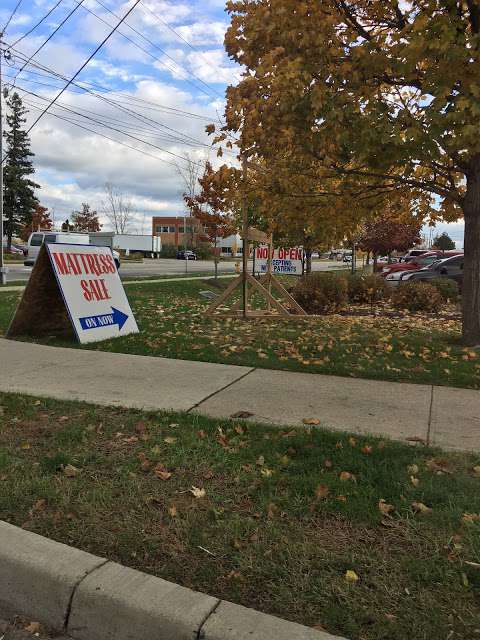 Reviews of Payless Mattress
tommy ladios Added 2017-10-12

★ ☆ ☆ ☆ ☆

i ordered a mattress from this guy and was delivered a mattress "that we don't even sell." When my cousin went back to explain that he didn't receive the mattress that he tried and purchased from the showroom, he was met with excuses and disrespect - particularly when the owner suggests that we are actually costing HIM money because he had to hire a driver to deliver the wrong mattress, and now he has to do it again! When you don't deliver on the services or products that your customers are purchasing, of course you are going to be out money - it certainly isn't the customers fault so don't attack them for suggesting that the situation needs to be resolved.

Bottom line: If you are looking to be blamed for someone elses mistakes with no way of getting your money back, and want an experience that definitely lacks adequate customer support, you're looking at the right place.
About paylessmattress.ca
Payless MATTRESS SUPERSTORE!
Mattresses and Beds @ Affordable Prices!
mattress, beds, futons, pillows, head boards, homes, laundry, bed sheets, pillow sheets, electronic beds, wooden beds, iron beds, day beds